Surroundings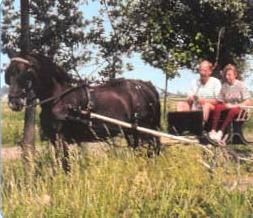 From Nieuwpoort you can reconnoitre the Alblasserwaard (and the Vijfheerenlanden) area at your leisure in the manner that suits you best, walking, cycling or even per hydrofoil. In this area you will encounter all the facets that make the rivercountry so fascinating: untouched nature with its richness of flora and fauna, cloudy skies and water, pollard-willows and windmills, vast fields with grazing cattle, historical farms and ribbon development, quaint villages situated on dikes and rivers, where time seems to have stood still, with many historic sights.
During your discovery trip you will have the oppertunity to visit many traditional or specialised businesses, like a cheesemaker, an ostrich farm, the most beautiful farmyard of the South-Holland province, a grainmill and much more.
This area is ideal for a number of varied cycling-, walking- and canoetrips. The province of South-Holland dedicates itsself to having a 'green network' cooperating with various organisations in the area. As a result of this new nature paths have been added; these are walking trails from 5 to 10 kilometers in length which focus a lot on the scenery along the route (routes are availible from the VVV Tourist Offices). Furthermore there exist several plotted out cycling and walking routes, and from early 2000 there will also be plotted canoe routes through the area.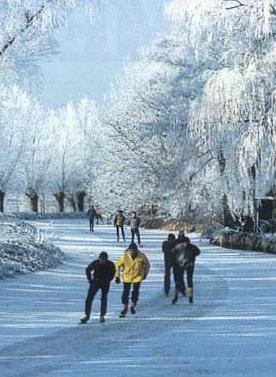 When winter sets in there is also the possibility of iceskating trips through the Alblasserwaard area (routes are 25, 50 and 70 kilometers).